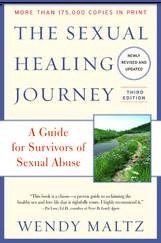 The Sexual Healing Journey: A Guide for Survivors of Sexual Abuse (3rd Edition)
Order English: Amazon | Barnes and Noble
Order Spanish: Amazon
Audible.com (digital audio version)
(2021 Hungarian edition in production)
William Morrow/HarperCollins, 2012, Newly revised and updated (3rd) Edition, ISBN: 978-0062130730 paperback (also available in digital form) provides survivors and  their partners with a comprehensive healing program that goes beyond traditional sex therapy. More than 200,000 sold.
The Sexual Healing Journey helps survivors to:
• identify the sexual effects of abuse
• create a positive meaning for sex
• develop a healthy sexual self-concept
• gain control over upsetting automatic reactions to touch and sex
• stop negative sexual behaviors
• improve intimacy with a partner
• learn a new approach to touch and sex
• resolve sexual functioning concerns
______________
Special Announcement: The Sexual Healing Journey is now available in SPANISH as El Viaje Para Sanar la Sexualidad. Released by HarperCollinsMexico publishers in June 2021, it can be purchased in paperback and electronic versions through major booksellers such as Amazon, Barnes & Noble, Edimsa, and through other major booksellers in Mexico, USA, Canada, Japan, Germany, Australia, and other countries. 
_____________
CLICK HERE to watch a video that demonstrates the relearning touch exercises described in The Sexual Healing Journey
The Sexual Healing Book Trailer

Wendy Maltz describes the origin and contents of the newly revised classic sexual abuse recovery book.
View it here.
Maltz's "relearning touch exercises" are specifically designed for survivors of sexual abuse. They offer playful, nonsexual ways to learn how touch can be relaxed, safe, and pleasurable–a mutual expression of caring and respect. Says Maltz, "No one should have to suffer through life sexually damaged because of something that happened in the past. Healthy sex is something everyone deserves and can achieve."
Praise for The Sexual Healing Journey:
"This book still stands as THE MOST IMPORTANT RESOURCE available to survivors concerning sexual functioning and sexual healing. THE SEXUAL HEALING JOURNEY offers essential hope and compassion in addition to understandable explanations and exercises that improve self-awareness, communication, touching, sexual contact and sexual intimacy. I highly recommend it to all practitioners and I routinely suggest it to clients and their significant others as an indispensable resource."
–Chris Courtois Ph.D., author of Healing the Incest Wound
"This is AN EXCELLENT RESOURCE! Wendy Maltz deals directly with the negative effects of sexual abuse while managing to stay a strong advocate for healthy sex."
–Mitchell Tepper, Ph.D., Founder of the Sexual Health Network and SexualHealth.com
"This book is a classic — a proven guide to reclaiming the healthy sex and love life that is rightfully yours. I highly recommend it!"
— Pat Love, Ed.D., co-author of How to Improve Your Marriage Without Talking About It and Never Be Lonely Again
"The new updated edition of The Sexual Healing Journey continues with its hopeful and practical message that survivors of childhood sexual abuse can move beyond the burden of the past and into the healing journey of the present. It is a must read for survivors and professionals alike."
— Kenneth M. Adams, Ph.D., author of Silently Seduced and When He's Married to Mom
"Wendy Maltz has always been wise, but this major revision of The Sexual Healing Journey reflects decades more of clinical experience, and is even wiser. With gentleness and clarity, Wendy provides a time-tested program for changing attitudes about sex, disarming triggers, and reclaiming sex within a context of healthy loving."
— Mark F. Schwartz, Sc.D., Clinical Director of the Castlewood Treatment Center and former director of the Masters and Johnson Institute
"With the compassion and caring that bespeaks her own healing journey, Wendy Maltz has given us a treasure: her clinical anecdotes are poignant, her instructions are thoughtful and clear. THE SEXUAL HEALING JOURNEY will always have a space on my bookshelf, it is a must-read for survivors, therapists and those who care."
–Clyde W. Ford, Ph.D., author of Compassionate Touch
"A MUST-READ for any survivor who wants to experience the pleasures of a safe and loving sexual relationship. Thank you, Wendy, for providing this gentle, empowering guide!"
–Marylin Van Derbur, former Miss America, incest survivor
"This book is a powerful and effective means of restoring and enhancing sexuality in the aftermath of sexual abuse. Wendy Maltz's practical, plain-spoken approach, and specific exercises are a helpful adjunct to therapy, as well as a valuable guide for people who want to address these issues on their own."
–Al Cooper, Ph.D. Director San Jose Marital and Sexuality Center, staff psychologist Stanford University
"THE SEXUAL HEALING JOURNEY allows the sexual abuse survivor to let go of shame and pain from the past and embrace a healthy sexual self. It is a book of heart, hope and answers, and I HIGHLY RECOMMEND IT."
–Claudia Black Ph.D., author of It Will Never Happen to Me
"This highly useful book provides much needed comfort, reassurance, and practical information for survivors of abuse who wish to reclaim healthy sexuality and for the people who care about them…AN INVALUABLE RESOURCE."
–Yvonne Dolan, M.A., author of Resolving Sexual Abuse and One Small Step
"The Sexual Healing Journey is a much need resource for individuals and couples struggling to create healthy, joyous, safe, and loving sexual lives in the aftermath of sexual abuse. Hopeful, clear, practical, and thorough, it makes the process of reclaiming the pleasure of healthy sexuality seem possible and accessible."
–Ellen Bass, coauthor of The Courage to Heal
"The Sexual Healing Journey is a precious gift for male and female surviors and for those who care about them."
–Mike Lew, author of Victims No Longer
"Men and women who have despaired that their sex lives would never change will find hope and answers in this friendly, encouraging, and essential guide."
–Laura Davis, coauthor of The Courage to Heal and Allies in Healing
"Wendy Maltz takes her readers carefully, step-by-step, through a program of self-healing. Survivors of sexual abuse, their partners, and their therapists will benefit enormously from this reassuring guide."
–Lonnie Barbach, Ph.D. author of For Yourself and For Each Other
"Here is the first book to offer sound and detailed guidelines for sexual healing. Wendy Maltz stands out for her remarkable combination of wisdom, creativity and heart. Beyond providing comfort and hope for survivors of sexual abuse, she shows us how specific changes can be achieved. What a rare, useful and encouraging contribution!"
–Harriet Goldhor Lerner, Ph.D., author The Dance of Anger and The Dance of Intimacy
"Wendy Maltz is one of our most gifted healers and she has written a beautiful book. Practical, useful, and long-needed, it will be a gift to many."
–Patrick Carnes, Ph.D., author Don't Call it Love and Out of the Shadows
"This encouraging self-help book opens the way for you to initiate your own sexual healing journey. You will find information and nourishing exercises to help you stop unproductive interactions and start experiencing the pleasure of a mutually fulfilling, intimate sexual relationship."
–Laura M. Brotherson, Certified Family Life Educator, author of And They Were Not Ashamed, and host of "The Marital Intimacy Show"
"Highly recommended! The Sexual Healing Journey is a must read for all survivors of sexual abuse who feel sexually damaged.  It offers hope, as well as concrete tools that help survivors develop healthy sexuality. No other book comes close to this one in scope, compassion, and concrete advice."
— Laurie Betito, Ph.D., Psychologist, Sex Therapist, and host of Canada's "Passion Radio Show"
"A timeless healing treasure! With this new edition, The Sexual Healing Journey continues as an excellent guide for survivors seeking to embrace and enjoy sexual intimacy with their chosen life partner."
— Hank Estrada, male survivor advocate and author of UnHoly Communion
"This superb text provides clear and helpful tools for survivors, intimate partners, and therapists addressing sexual problems caused by sexual abuse. The stories offer hope and illuminate the path to healthy, loving sexual functioning."
— Susan Lee, Ed.D., Director of The Florida Postgraduate Sex Therapy Training Institute and The Sex Therapy Postgraduate Training Institute of New York