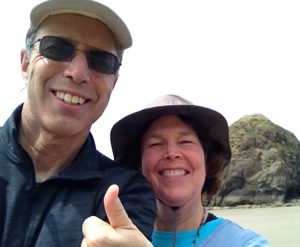 Healthysex.com was founded in 1997 by Wendy Maltz, an internationally-recognized sex and relationship expert, with the support of her life partner, Larry Maltz. It is a free online educational resource that provides a rich array of information, ideas, and creative inspirations to support healthy, love-based sexuality. The website features Wendy's writings, videos, and interviews on a wide variety of topics. Whether you want to expand your sexual thinking and skills to become a better lover, overcome barriers to healthy sex, or heal a specific sexual problem, you will find lots of materials here on this site to help in your quest.
Things You Can Do on This Site
About Wendy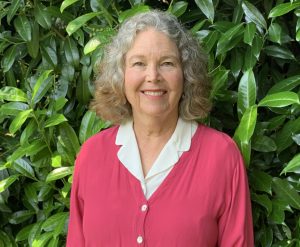 Wendy Maltz is an award-winning pioneer in the field of sexuality who passionately believes healthy sexuality is a right everyone deserves and can achieve. She has more than 40 years of clinical experience as a certified sex therapist, relationship counselor, and licensed clinical social worker. Wendy has taught sexuality courses at the University of Oregon, other major universities, and national and international conferences. She is a long-standing member of the American Association of Sex Educators, Counselors, and Therapists (AASECT) and the Society for the Advancement of Sexual Health (SASH). (Acerca de Wendy Maltz, en español)
A bit of a maverick, Wendy has spent her career counseling, researching and specializing in sexuality topics that are powerful, yet often ignored. Her work has played an important role in expanding understanding about the nature of sexual fantasies, the intimate repercussions of sexual abuse, the harmful impacts of pornography, and the importance of materials that celebrate and inspire love-based sexual relationships.
Wendy's books include:
In addition, Wendy produced the highly acclaimed video, Relearning Touch, which demonstrates the touch exercises she developed for survivors healing from sexual abuse, but which can benefit anyone attempting to strengthen their intimate sexual relationships.
In 2014 Wendy received the prestigious Carnes Award from the Society for the Advancement of Sexual Health (SASH) for her outstanding contributions in the sexuality field. She has been hailed as "one of our most gifted healers."
Now retired from her distinguished career as a therapist, Wendy continues to explore, write, and provide media interviews on sexuality topics. She remains committed to helping people live fuller and more loving sexual lives. She lives with her loving partner, Larry, in Oregon where she enjoys hiking, canoeing, dancing, and baking fresh blackberry pies.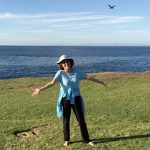 For more information about Wendy's background and her insights on sexuality, listen to her keynote address, "Let's Talk about Sex: Sexual Nature, Harm, and Healing," presented to the Society for the Advancement of Sexual Health National Conference in 2015. In it, Wendy provides a lively overview of her work and shares exciting discoveries and ways of thinking about sex and sexual healing that she learned during her career.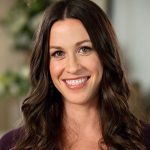 Listen to this intimate conversation between Wendy and singer/songwriter Alanis Morissette entitled, "Healthy Sexual Intimacy in a Loving Relationship," as they discuss their personal experiences embracing healthy sexuality and realizing how it relates to sexual abuse healing, sexual fantasies, porn influences, and finding love in a committed partnership.
Healthy Sex Topic Libraries
Wendy grew up in a family that loved and revered libraries. In fact, her father, Joseph Becker, was a pioneer in the field of Library Science and influenced Wendy's love of research, writing, and speaking. Unlike most parents of their time, Joe and Wendy's mother, Arlene, taught their kids that it's okay to ask questions about sex, and even make jokes about it at the dinner table.
Here at the HealthySex website, we encourage you to find answers to your own questions about sex. In order for you to do that easily, we've chosen to organize the articles, books, media interviews, videos, and other resources as you would find them in a library.
Each topic page has its own "library" which lists resources for that specific topic. For example, on the page for "Sex & Love" you will find a "Sex & Love Library" listing the articles, books, and other media resources for learning about sex and love. You can click on an item you're interested in and access it easily from its library.
For a short-cut to a sexuality topic library, just click the link you're interested in below:
Wendy's Original Artwork
The art illustrations featured on HealthySex.com were created by Wendy Maltz, unless otherwise indicated. Wendy creates most of her artwork on the iPad, employing and often combining, a variety of digital art applications.