We are pleased to announce that, as a gift to survivors and others, Wendy's two highly-acclaimed sexual healing videos, "Relearning Touch" and "Partners in Healing," are now available for free viewing here at HealthySex.com. The videos were co-produced with Intervision Media, a Eugene-based business, and have a long-history of being used and praised in therapeutic, educational, and individual self-help settings. Read their amazing reviews, learn more, and if you like, view them by visiting their pages on this site.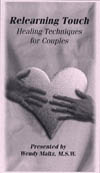 "Relearning Touch: Healing Techniques for Couples"
discusses and sensitively demonstrates the ground-breaking, highly beneficial relearning touch exercises described in Wendy's book,  The Sexual Healing Journey: A Guide for Survivors of Sexual Abuse.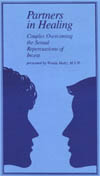 "Partners in Healing: Couples Overcoming the Sexual Repercussions of Incest"
focuses on the crisis in intimacy faced by couples and how they learn to work as a team in healing.